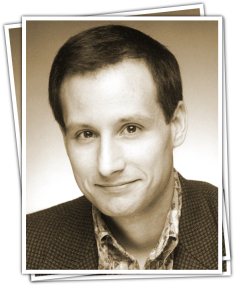 David Fisco is a polymath who develops new media and software for the Internet. He is a tech journalist, practitioner and programmer who consults to companies in the technical and communication areas. His programming literacy includes C, PHP, Python, Java, JavaScript, SQL, Bash, HTML and CSS. He enjoys picking at regular expressions.
He was the founding Editor-in-Chief of Java Report (SIGS Publications, NYC), and created and served as host for IDG's Streaming JavaWorld, a webcast about trends in software development. Dave was a Contributing Editor and consultant to EarthWeb, Inc., a contributor to Developer.com, a blogger for the IEEE and a book columnist for Datamation magazine.
Current and former consulting clients include IBM; BEA Systems; ERM, Inc. and various educational institutions.
Dave holds a B.A. with College Honors from Rutgers University where he was named a Rutgers Scholar. He did additional graduate-level work in applied statistics. He contends, however, that that experience was a near-complete waste of time and resources as the only knowledge worth having is acquired auto-didactically.
Anti-Collectivist and iconoclastic, David Fisco is a student and advocate of Ayn Rand's philosophy, Objectivism. (He is not a supporter of the so-called neo-Objectivist movements which do little more than prostitute Rand's legacy for philosophies that are not Objectivism.) He does all of his professional and personal computing on Linux, and types only on Dvorak keyboards. He's a lacto-ovo vegetarian foodie who conducts five or six culinary labs each year and publishes the recipes he develops. He's also a proud winner of the May 2013 Dropbox haiku contest.  He won with this poem:
Synchronization

Superheroically

Instantiated.
(That is a 5-7-5 haiku. When pronounced properly, "superheroically" has seven syllables.)
Free and/or open source software developed by David Fisco includes: